Air Alixo
Air Alixo stands for professional HVAC cleaners and maintenance products who meet the demands of installers and the materials on which they work on. They were specially developped for the maintenance and the protection of airconditioning and refrigeration installations.
The large programm offers both cleaners for inside and outside use:
Universal Power Coil Cleaner: Air Alixo universal cleaner for general maintenance
Heavy Duty Condensor Cleaner: Air Alixo cleaner to protect condensors
Bactisan: Air Alixo Bactisan desinfectant for evaporator
Case Cleaner: Air Alixo cleaner for synthetic housing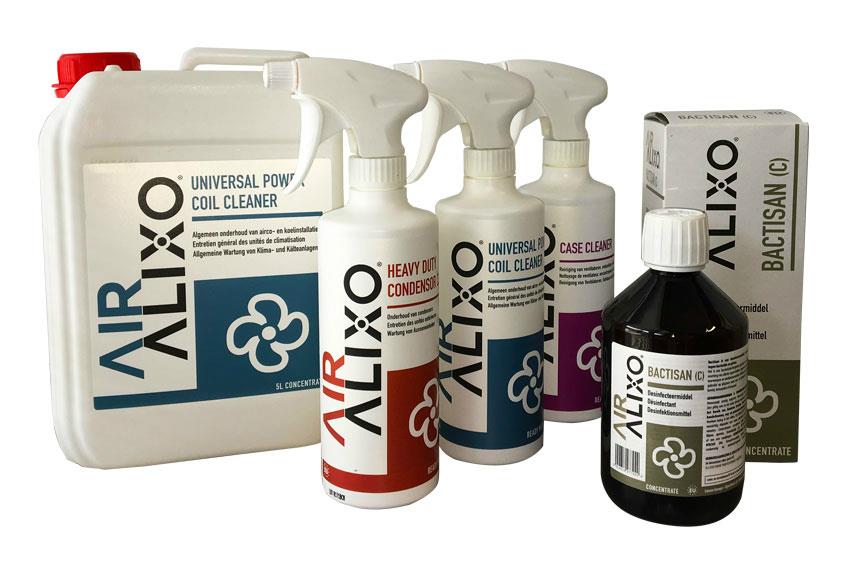 Check out our complete Air Alixo range within our Linum HVAC section.
Air Alixo cleaners are conform the EU 528/2012 legislation and its amendements.